🥇 Meet a Gold Medal Winner🥇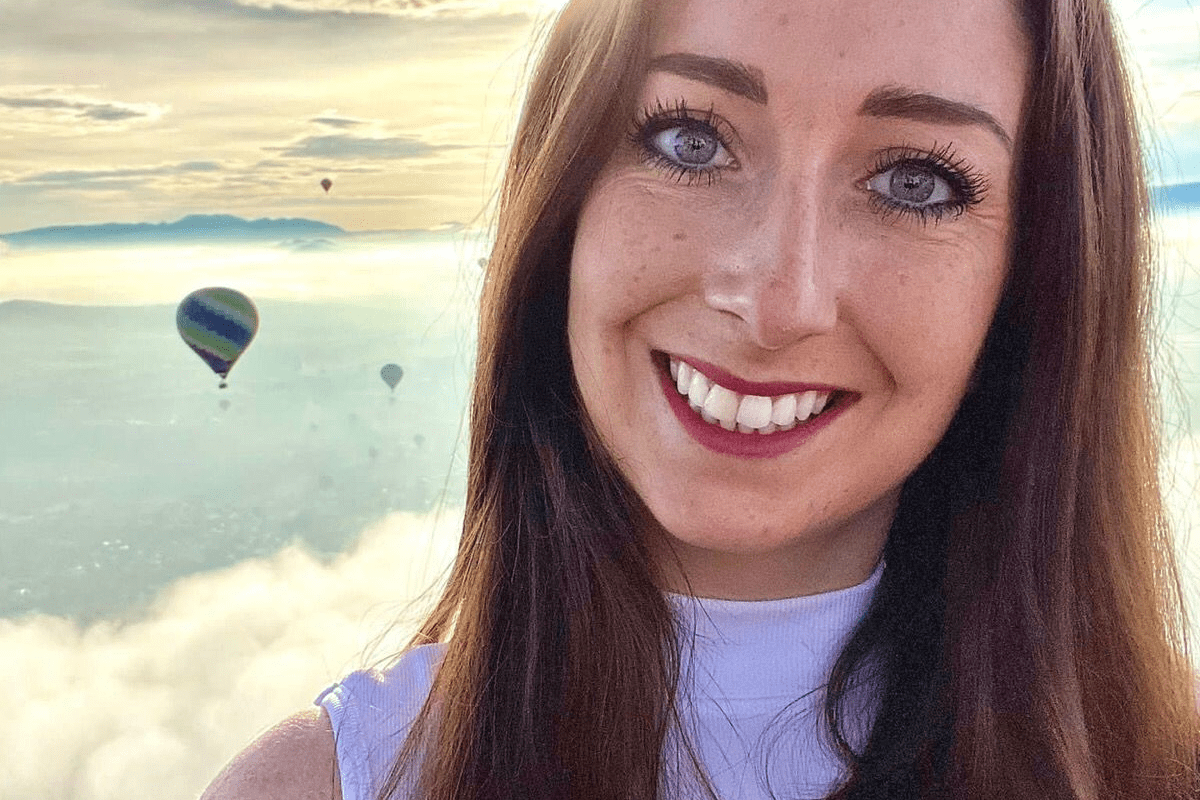 Kelly Byrne
We meet one of our top Sales performers Kelly to find out what qualities she brings to the team, and how a sixth form teacher made an impact on her career!
"Don't lose yourself in pursuit of success, you can be kind and extremely successful"
Tell us about your role at EMJ and what your main responsibilities involve?


I'm part of the commercial division, as Senior Sales. This involves the full 360 business development and account management of our partners and prospects in pharma. I work closely with all divisions to ensure we can deliver excellence internally, whilst being the 'face' of EMJ externally for my therapy areas.


What does a typical workday look like for you?


I split my time across a number of key tasks including training to ensure I maintain a full understanding of what's hot in my therapy areas, proactive outreach to new potential partners, and consistent management of my existing accounts to ensure we have happy clients!

Can you tell us about what you did before coming to EMJ? How has it helped you with your current role?




My educational background is Law, specialising in mental health law and medical law which originally drew me to the pharmaceutical industry. However, I quickly moved into business development and sales, previously focussing on business intelligence in pharmaceuticals and patient recruitment for clinical trials. The sales skill set is always transferable, but the industry knowledge helped a lot in my current role.

What qualities do you bring to the EMJ team?

New ideas are always welcome in my team, which is good because I'm full of them! However, it's probably my organisation skills that allow me to be a valuable teammate and consistent contributor to growth in the commercial division.

How is EMJ different to other workplaces?

The trust in our team allows us to be comfortable with challenge and constructive feedback, which is vital to developing both professionally and personally. As they say, nothing grows in the comfort zone.

Describe your proudest moment at EMJ and explain why.




I'm always proud of my personal bests from a sales perspective and how they don't last very long, because with the support of my team I'm frequently beating them. PB's are important to me as they show progress and prove that my strategy is paying off.

What does a typical weekend look like for you?


I see my mum every Saturday for breakfast and if I have don't have plans, I like to make things, paint, garden and then binge watch foreign drama series. My actual plans usually involve wine and cheese with my friends or if I'm abroad, always scuba diving.

How would you spend your last £1?




I'd put a bet on myself to win a skill game of some sort, giving myself enough time to practice. When I win, I'll work out how I can grow that pot of money.

Who has had the most impact on your career to date and why?

My government and politics teacher from sixth form. For finance reasons, I couldn't afford to be at sixth form and tried to drop out, but he saw my potential and refused to let me leave his class and set me up with the support I needed. I ended up with A*AAB and went on to get a Law degree followed by a successful sales career. I have reached out since and thanked him and hope to give back to those around me in a similar way.

Finally, do you have any words of wisdom you'd like to share?




Don't lose yourself in pursuit of success, you can be kind and extremely successful. Never flex on your non-negotiables - you can have it all.