🥇 Meet a Gold Medal Winner🥇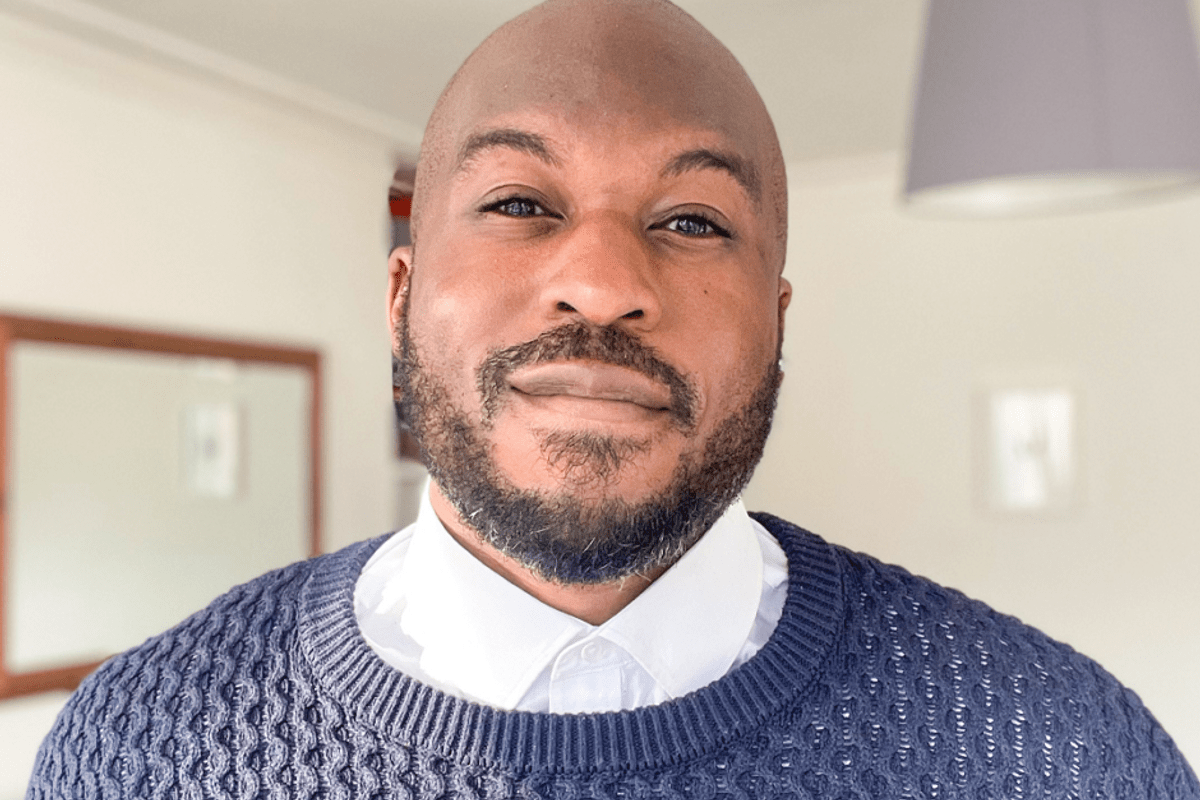 Roy Ikoroha
Roy Ikoroha, Senior Designer at EMJ talks about collaborating with different projects throughout the EMJ, setting up early for a good start to the day, and becoming Designer of the Year while remaining his authentic self as an introvert.
"Be you; it is as simple as that!"
Tell us about your role at EMJ and what your main responsibilities involve?


I am proudly the Senior Designer in an incredibly talented design department whose main responsibilities include signing off project timelines, overseeing the development of our Junior Designers, being one of the leads for bespoke projects, and creating 'eBlasts' for our range of clients. I also work on many infographics, as well as being a solid team player, helping where I can with the GOLD magazine and journal work.

What does a typical workday look like for you?


A typical day for me consists of a balance between email, journal, and GOLD magazine work. It also consists of frequent collaborations with both the Editorial and Client Services departments, as these are teams which work quite closely with design. I must add that you may also see me in the kitchen a lot – shout out to my insatiable appetite – but rest assured that I really do my work! I'm normally in fairly early each day as I love being properly set up before the day starts, but I usually leave bang on time for the gym!

Can you tell us about what you did before coming to EMJ? How has it helped you with your current role?


Life before EMJ saw me initially trying to forge a career in architecture – a course in which I graduated with my BA. Several work experiences within architecture and graphic design immediately ensued before I settled on being a Graphic Designer.

I freelanced for several years working on projects in illustration and branding before doing a year in IT. I gained so much from these experiences which helped me a lot in life at EMJ – especially from a technical and interpersonal skills perspective. I feel I am good with people, even as a self-confessed introvert, and my experiences in the past have helped with this.

What qualities do you bring to the EMJ team?


I would like to believe I bring a good vibe and energy to the team; and that I represent someone that peers can trust and rely on. I am professional, always eager to win, and can be a good laugh!

How is EMJ different to other workplaces?


One of my favourite things about EMJ is that it does not feel like there are cliques. I feel comfortable being in any space within the business without thinking "I shouldn't be in this room" which is great.

There is a real family vibe centred around the company's values. It has been fantastic for both my professional and personal self-development to date – and somewhere I love coming into daily!

Describe your proudest moment at EMJ and explain why.


It's a toss-up between solving a complex email campaign challenge for one of our key clients within the first few months of being at the company back in 2019, and the first 'Designer of the Year' award I received at the end of 2020.

I think I am going to go with the latter, as it was a huge honour to receive such an award considering the level of talent in the design team! I still grin when I think of that moment which came during lockdown.

What does a typical weekend look like for you?


I am a fan of content creation, so I really enjoy doing this in my downtime as I simply love being creative whilst sometimes learning new skills in the process. I also like going to the gym and catching up with friends and family. Evenings are usually reserved for chilling on the couch with my wife and watching something on Netflix – currently trying to finish the last season of Ozark.

How would you spend your last £1?


I would probably buy a scratch card and hope to double my money at the very least.

Who has had the most impact on your career to date and why?


A graphic designer I briefly interned with back in 2013. They had a huge impact in opening my eyes properly to the world of graphic design and how certain projects should be addressed, especially web-related ones.

I am the one who usually pays close attention to detail, but they helped me improve this to another level, helping me catch small graphic design elements which play a huge role in the overall outcome of a project. As someone who works on a lot of web-related work now, learning the "save as web" function on Photoshop and Illustrator has been crucial!

I am also going to list my parents and my wife here too as their belief in me has really been invaluable: both in the good times, and not-so-good times!

Finally, do you have any words of wisdom you'd like to share?


Be you; it is as simple as that! Do not try to be anyone else as it will never be authentic and people will work you out quickly. I remember when I was younger, I tried to come across as an outgoing extrovert, something which the candle burned out too fast – and taught me a valuable lesson in the process!

Be yourself – the right people and opportunities will naturally gravitate towards you. At the same time, however, do not use this as an excuse to be rude or disrespectful. Have manners, be punctual, and be kind.